Popis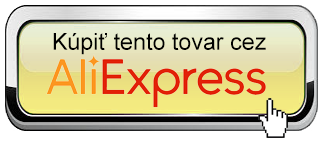 Beautiful Full HD 1080p WiFi IP Camera module with Long Flexible Lens Motion Detection and Build-in Battery DIY instal anywhere beautifully.
Portable DIY Small Nanny Pinhole Cameras Tiny Cams, Smallest Security Surveillance Cameras for Indoor/Home/Apartment/Office/Car
Features

Real-time Video Recording

Video Resolution 1080P/720P

Support Smartphone Tablet APP Remote View and Control

Support 4 users access at the same time

90 degree Lens View Angle

Support Motion Detection Recording

Support 128GB Micro SD Card in Max (SD Card Not Included )

24 Hours Monitor While Plugged in

Support recording while charging

Specifications

Video Recording Frame Rate: 25/30fps

Lens View Angle: 90 degree

Operating Battery Life Time: 60 mins

Smartphone Operating System: iPhone iPad or Android


Working Temperature: Zero to 52 C / 125 Fahrenheit (It's Normal for WiFi Cameras, safe for using. This is a camera function, not a sign of malfunction)

WiFi connection – can watch video in phone worldwide.

Motion Detection (can set in APP)

Passive Night Vision without IR LED ( can set bright and contrast in APP )

Free APP:  

HDWiFiCam Pro

External Memory: Micro SD card up to 128 GB ( not included )
Package contains
WiFi IP camera

Charging USB cable

Lens Cover Pack

User manual
HD 1080P WiFi Small Hidden Camera
The mini spy camera has 1080 or 720p resolution when recording video or take pictures, will bring you vivid vision for everything you want to record in daily life. You can use your phone to control the camera for recording, or put memory card inside and this mini spy camera will record automatically, this way no need WiFi. The mini hidden camera works with IOS/Android/PC devices, and one mobile phone can max watch 4 mini cameras at same time.
Mini WiFi Camera Remote View For Home Security
This mini WiFi hidden camera can work with home Wi-Fi, also it can record without home Wi-Fi.After connected it with home Wi-Fi and you can view your home when you are far away home,even while you go aboard, just get everything under your control via your phone.
Real-time Motion Detecting Alert Notifications
The mini wireless wifi camera can do Motions Activated Alert to your phone and Auto-recording once Motions Detected in real time, never miss something important anymore.You can put it at home or office to take care your children, pets, business etc.,
Recording Without WiFi
You can insert microSD card into the mini camera and put it somewhere No Wi-Fi environment,and it will start to record and the video will be saved onto card.Also you can setup for Recording all the time or Recording when motions detected, this WiFi hidden camera is designed for recording while plugged in, but also it has a backup internal battery, which can support the mini camera record about 60 mins when not plugged in.
Mini Portable Size for Multiple Use
With its small portable size, you can put it on the bookshelf, under table or shirt etc for covert recording,to keep your home security or protecting some important matters.
____________________________________