Popis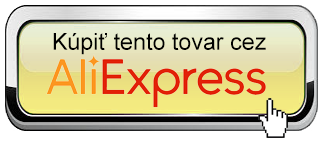 Prenosná Kamera s Otočným objektívom, Diktafónom, Nočným Videním a WiFi – K16
Video sa dá sledovať kdekoľvek na svete v mobile v aplikácii
Názov aplikácie SZCAM na Google Play, alebo BXCAM v "APP store"
Hlavné funkcie:
1. Automatické otáčanie videa, aby nebolo "hore nohami"
2. Rozlíšenie 1080P @ H265 
3. Otočný objektív 180 stupňov
4. IR LED pre nočné videnie
5. Vypínač pre WiFi signál, pre šetrenie batérie
Technické dáta
WiFi pripojenie

Video rozlíšenie1920*1080P @H265

Prehrávanie v PC v prehrávači s H265 encoding

Batéria 1000mAh vysokokapacitná polymer lítium

Pracovný čas pri vypnutom WiFi okolo 5 hodín (WiFi zapnuté – do 4 hodín)

Nabíjanie DC-5V/1A

Konektor USB Micro

Podpora Mikro SD karty do 128 GB (nie je súčasťou balenia)

Hmotnost 40g

Video formát MOV
Návod na použitie
v slovenskom jazyku len pre našich zákazníkov
Indicator and button definition
A: Indicator color and status
1. Yellow indicator light-AP mode, when there is a TF card, it will automatically record and blink after 3 times when it is turned on.
2. Blue indicator light—P2P mode. When there is a TF card, it will automatically record after flashing and turn off after flashing 3 times.
* The blue light keeps flashing fast: it indicates that the network connection is abnormal, and you need to reset the WiFi password after "Factory Reset"
B. Button definition
1. Power switch: corresponding direction is on or off
* The TF card file can be read when the computer is turned off, but it cannot be inserted when the computer is turned on.
2. Video-Recording Mode: Record video or audio files for TF card in the corresponding direction
3.WiFi switch: can turn on or off the WiFi signal
4.Reset key: long press for 4 seconds while power on to release the factory state and enter AP mode
Function and operation
First please install the mobile software: Download and install SZCAM for free on "Google Play" or BXCAM in "APP store"
For the first use, follow these steps:
Step 1: AP connection (point-to-point)
A. Turn on the WLAN option in the phone settings and connect to the SZ *** hotspot. Some brands of Android phones (such as Huawei) will prompt "The current WLAN is not available on the Internet. Do you want to continue using this WLAN?", You must select "Use", otherwise you will Unable to connect to the app. If you accidentally select "Not in use", you need to select this hotspot in the WiFi list and set it to "Do not save" to reconnect.
B. Open the mobile phone software. Each time you open the APP, it will automatically scan for new devices. If it is not automatically added, please click Add Camera in LAN.   
Step 2: P2P setting  
After the AP connection is successful, you can start to set the P2P mode. The steps are as follows:
Click the yellow arrow on the right of the APP to pop up the (picture see in user manual)  menu. Click the left-most WiFi icon in the menu, select the hotspot and enter the password (picture see in user manual). The device will turn to  a blue light. access
* If you enter the wrong password, you need to re-bind (long press the reset button for 4 seconds while powering on and reconnect)
* You must set a password (picture see in user manual) for the first time to open the device to see the video screen (you cannot access and add this device if you do not know the password after setting the password)
* After opening the camera screen, you can see the screen in Figure 4. The specific key definitions are as follows: (picture see in user manual) 
---