Popis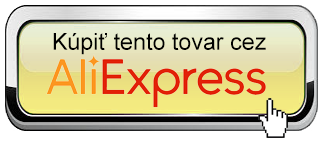 Chráňte svoje súkromie!
Skontrolujte si Vašu kanceláriu, svoj domov, alebo hotelovú izbu na služobnej ceste alebo dovolenke
V prípade, že je miniatúrna kamera s pinhole objektívom správne ukrytá, je takmer nemožné ju odhaliť. A ak je vyriešené napájanie, môže byť v záujmovom priestore aj niekoľko mesiacov, alebo rokov. Klasické rádiové detektory odhalia len bezdrôtové kamery. Ale čo v prípade, že bude použitá káblová kamera, alebo bude zapnutie a vypnutie bezdrôtovej kamery ovládané na diaľku? Detektor kamerových objektívov odhaľuje objektívy, tzn. je jedno či je kamera aktívna, alebo neaktívna.
T8 Portable Wireless Signal Detector Hidden Pinhole Camera GPS Position Mini Bug Detection Pen Wiretap Gadget Anti Device Blocker Equipment
1. Detector T8 adopts advanced new technology, aiming at various kinds of eavesdroppers, car trackers, mobile phone undercover software, wireless pinhole cameras, casino fraud devices and other products, and directional developed security and defense instruments. At the same time, the magnitude control of electrical radiation source can protect you and your family from electromagnetic radiation damage.
2. This product takes the lead in adopting the digital receiving mode, which is different from all products in the market. It not only broadens the frequency domain of control and measurement, but also effectively avoids the interference of cluttered signals everywhere in life and greatly improves the sensitivity.
3. There is also a dynamic adjustment of ultra-large sensitivity. No matter how strong the signal source transmits, it can be easily located by adjusting the knob.
4. T8 is the most advanced portable wireless signal detection equipment, especially for the special processing of CDMA signals. Conventional radio wave detectors can't detect the CDMA signal. You can test the sensitivity of the detector by calling the phone card of the telecommunication.
5. The CDMA mobile protocol is a radio frequency hopping technology invented by the US. It is cal LED code division multiple access (CDMA) and its transmission power is very low and is not easy to be detected by conventional wireless detectors.
6. The most commonly used tracking and positioning products in the market are basically CDMA cards; therefore, T8 is your best choice.
Features:
1. Professional radio wave detection device with high sensitivity, adjustable threshold and wide detection frequency range.

2. Only power switch + sensitivity knob, simple operation, easy to use, sound and light alarm indication, accurate and reliable.

3. It can detect eavesdroppers and locators equipped with mobile, telecommunications, 2G, 3G, 4G cards.

4. Locator capable of detecting high-speed upload of GPS positioner data packets.

5. 1.2GHz / 2.4GHz wireless camera can be detected.

6. Can detect more wireless camera, wireless eavesdropping.
Application:
1. Whether the car or office is equipped with wireless eavesdroppers or tracking locators.

2. Whether the mobile phone is eavesdropped or abnormal (standby is to send out signals without reason.

3. Working environment, whether there is base station radiation on the roof of residential building.

4. Mobile Short Message Receiving and Sending, Internet Access and Call Monitoring.

5. Wireless network, mobile base station, wireless monitoring system monitoring.

6. Detection of electromagnetic radiation leakage in household appliances, such as microwave ovens.

7. Whether suspicious wireless signals in the environment.

8. Check Hotel bathrooms, hotels, entertainment places, dressing rooms, government organs,etc.

9. Business Negotiation, Inspection of Schools, Workshops, Facilities.

10. Radio waves coinciding with movements.

11. Mortgage car, used car, pawnbroker, guarantee company, micro-loan company, information finance company, etc.
Specification:
1. Material: Aluminum alloy
2. Frequency Range: 1MHz – 8000MHz
3. Detection dynamic Range: > 73Db
4. Detection Sensitivity:≤0.03 MW (main frequency band) Detection
5. Range: 2.4 GHz
6. Wireless Camera: 10m2 (Standard 10mW Camera) 1.2GHz
7. Wireless Camera: 15m2(Standard 10mW Camera)
8. Mobile Phone Signals 2G, 3G, 4G: 3-15m
9. Indicating mode: 9-level LED light-emitting indicator/tone-changing
10. Indicator Power supply: built-in 3.7V lithium polymer battery
11. Working current: 60 mA Continuous work: 15-25 hours
12. Product size:98*48*20mm/3.85*1.88*0.78"
13. Color: black
Package List:

1 x Detector Pen

1 x Manual
---