Popis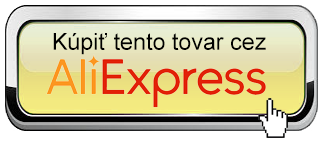 Chráňte svoje súkromie!
Skontrolujte si Vašu kanceláriu, svoj domov, alebo hotelovú izbu na služobnej ceste alebo dovolenke
V prípade, že je miniatúrna kamera s pinhole objektívom správne ukrytá, je takmer nemožné ju odhaliť. A ak je vyriešené napájanie, môže byť v záujmovom priestore aj niekoľko mesiacov, alebo rokov. Klasické rádiové detektory odhalia len bezdrôtové kamery. Ale čo v prípade, že bude použitá káblová kamera, alebo bude zapnutie a vypnutie bezdrôtovej kamery ovládané na diaľku? Detektor kamerových objektívov odhaľuje objektívy, tzn. je jedno či je kamera aktívna, alebo neaktívna.
Professional
Detector, Audio Bug Detector, Magnet Detection, Compact and Convenient,
Anti-Candid / Anti-Eavesdropping / Anti-GPS tracker
Easy to use

Quickly can find Hidden GPS tracker stick by magnet under your car or in engine part

Can find hidden audio transmiter (Audio bug)

Special antenna for WiFi hidden transmiter (IP camera or audio bug)

Portable, pocket size, Build-in battery

You should use it in Hotel room, AirBnB, Fitness Locker room, Shopping mall fit room, Office, and Car
original on icaremall store 910322024
---
Detector H009 is a new class of counter surveillance device. Unlike all typical searching devices it can detect modern 'hidden' bugs which use such protocols as Bluetooth-compatible and Wi-Fi at a long distance. Such bugs, especially Bluetooth-compatible types, are practically undetectable by common RF detectors due to their very low transmitted power and special type of modulation. The detector uses a separate channel with a high, (2.44/5.39 GНz) frequency pre-selector to detect and locate Bluetooth-compatible and Wi-Fi with a much higher sensitivity. The unit also then processes the demodulated signal in order to identify which protocol has been detected. In addition the unit can detect all 'classical' bugs and inspect them for the presence of correlation by sending sound impulses as well as other digital transmissions at a standard distance (GSM, 3G, 4G , 5G DECT, etc.) The unit which you have selected is not a slightly improved version of the old device, but a completely new, revolutionarily changed sweeping tool.
Specification:
Size:

125 x 52.5 x 21.5 mm

Net weight : 195g

Material : Aluminium

Battery capacity : 1500 mah

Charging time : 1-2 hours

Continuous working time : 20 hours

Detect RF signal range : 50Mhz – 6Ghz
Main Parts :
Package include:
Main device*1

User manual*1

Charger cable *1

Antennas *2

Magnet probe *1

Features:
1.wide-band antenna (for ANT1 socket) Wider coverage, particularly at lower frequencies, has made it possible to increase the detection distance of a conventional VHF/UHF bug , while saving perfect sensitivity at the higher bands (GSM, Wi-Fi, Bluetooth-compatible, etc.)
2.antenna (for ANT2 socket) when an affordable RF detector gets the microwave logperiodic directed antenna supplied in the standard set. 2-4 times longer distance to all sources above 2GHz (Wi-Fi 2.4GHz, Wi-Fi 5GHz, Bluetooth-compatible, Wi-Max, LTE High, etc.). The directionality provides easy pinpointing of a wireless source. you not only know that there is a Wi-Fi source, but can quickly pinpoint it.
3.Magnetic field signal detection,install the magnetic probe,turn on the power, press the strong magnetic detection switch, the purple indicator on the top of the magnetic prob after the light is on, enter the magnetic field signal detection standby,and the magnetic field induction probe is close to the magnetic field source, before the white LED of the the terminal LED light up and the buzzer alarm.
Other features:
RF/MAGswitch,Press it to the right MA,adjust Sensitivity to maximum, pls install the magnetic antenna,there is a light on the antenna,then adjust the balanced potentiometer,the sixth of light extinguish.Because of high sensitivity,detector will be effected by
geomagnetism and Surface remanence of iron products,will have mistake reminder,pls adjust the knob to fit the environment.
ANT1/ANT2The detector has two separate RF channels which work with the two corresponding antennas. The ANT1 channel (1) is used for the detection of the wide frequency range 50-6000MHz in order to perform searches for all types of transmitters, including room, car, body-worn, telephone or other types with different methods of modulation, both analogue and digital, including the following bands: VHF, UHF, GSM 900/1800/1900 MHz, 3G, Wi-Fi, Wi-Max, 4G (LTE), etc. The second channel ANT2, marked as '2.44GHz 5.39 GHz' (2) , is used for the detection of Bluetooth-compatible and Wi-Fi only (or other signals with coinciding frequencies) but with a higher sensitivity . The usual method of searching suggests using the ANT1 antenna, i.e. 50-6000 Mhz, first in order to cover a wide range of frequencies. Then the procedure of scanning the area should be repeated with the ANT2 selected. Use the button ANT1/ANT2 to toggle between ANT1 and ANT2.
MODEswitch press to control of the detector is used for selecting the desired indication method.Sound mode, when the unit's speaker produces demodulated sound Vibration mode, when the unit's vibrator turns on when a high level of the RF field is reached, when both types of indication are used Silent, when there is no sound or vibration, The sound mode is convenient for a fast search as an experienced operator may be able to distinguish between different types of signals
Detectingsensitive element is installed on the head of antenna with light,using the antenna to find every possible corner,then easy to find it.
Parameters:
Frenquency Range:50MHz-5.4GHz
Detection Dynamic Range:-50dBm-10dBm
Detection Sensitivity:≤0.03mw(Main Frequency)
Detection Range:
2.4GHz Wireless Camera: 25㎡(standard 10mW camera)
1.2GHz Wireless Camera: 36㎡(standard 10mW camera)
Cellphone Signal 2G,3G,4G: 5–25㎡
Magnetic Detection Sensitivity:50mm–150mm
Indicating Method:20 Level LED Luminous indicator / Variation sound indication
Power:Bulit-in 3.7V1500mAHlithium polymer battery
Working Current:25-35mALast Time:20-45H
Material:Aluminium Alloy N.W:195 g
Volume:125 x 52.5 x 21.5mm
Application
1、Whether Car or office is installed Wireless bug or location tracker
2、Whether your cellphone was Eavesdroped or abnormal(send the signal
without no reason when in stand-by mode)
3、Whether there is the Radiation from the roof base station on your Working environment, and residential buildings
4、Whether Drone cameras are focus on you from the window
5、Detecting Wireless network signal, cell phone base station signal, wireless surveillance system
6、Whether there is hazardous electromagnetic radiation was caused by revealing of microwave oven
7、Whether there is suspicious wireless signal
8、Detecting restrooms, hotels, entertainment venues, changing rooms and goverments
9、Business negotiation, school invigilators, factories, military facilities
10、radio wave between mahjong table and action in coincidence
11、Mortgage car,the second car,pawnbroker,bonding company,small loans company,Information finance
corporation
★Due to high sensitivity,pls turn the communications and digital devices off,but there is signal from Cell phone base station, TV station on the road of city,pls drive the car to the place in weak signal,then start working.
★If the detector will alarm sometimes,but confirmed there is no suspicious in the room,there are a few of possibilities:
1.Your own communication equipment is timed automatically with the base station pair code
2.The suspect is next door or the next door is dialing
3.Too close to the wireless router