Popis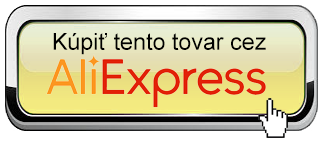 IR LED:46pcs940nm black Lights,15m

Power:2pcs 18650Batteries or DC 5V

Image Sensor:5MPColor CMOS

Photo resolution:24MP

WiFi:AP mode –Wireless video up to 10 meters
You can watch online video in your phone. You can use WiFi to download videos. WiFi connection only few meters around camera. Camera cannot connect your home WiFi, its only AP mode. You cannot watch video from far distance trough internet. You can start WiFi by remote control. To save power, WiFi will close automatic.
Besides all the functions you may experience from any other similar product. This digital camera is aimed to offer user the most easy to use experience with extraordinary features, like 120°FOV Lens, 49pcs IR LEDs, 0.8S trigger time, and 1 photo/s, up to 5 photos and 30S video file per trigger.
This digital camera is an ideal product for housing security, warehouse surveillance, and monitoring wild animals with its camouflage appearance and nice shape. It is convenient to install or fasten, could be used to take photographs and carry on video files.
Camera Parameters:
Sensor: 5MP Color CMOS
Mode: photo, video, photo+video
Image size: 24MP, 20MP, 16MP, 12MP, 8MP, 5MP, 3MP, 2MP
Sampling: 1-10 photos
Video resolution: 1296P, 1080P, 720P, WVGA, VGA
Record time: 0-3 Minutes; 0-59 seconds
PIR Interval: 0-59 mintutes; 0-59 seconds
PIR Sensitivity: H, M, L
IR LED: Auto, Best, ECO, 46pcs 940nm
Time lapse: OFF, ON
Timer mode: OFF, ON
Record Audio: OFF, ON
Date format: 12H, 24H
Date stamp: OFF, ON
Camera Name: (make it by yourself)
WIFI OFF: 1-3 Minutes
SD card Format: Yes/No
Default Settings: Yes/No
Free Space: (Depending your SD card capacity), Max support: 128GB
Power: 2pcs 18650 batteries
Standby time: 8 months
Weight: 300g
Size: 135*93*56mm
Waterproof: IP54
Certificate: CE, FCC, ROHS
Power Supply
Camera runs on2pcs 18650 batteriesor DC 5V power or 5V solar panel
Note:its not a AA batteries.
User manual:
Apple phone ->APP store search WIFI Hunting Camera, download and install it.
Android phone->android market search WIFI Hunting Camera, download and install it
Please scan two-dimension code to download and install it
Important reminders, camera must be plugged a memory card, install 18650 batteries in order to power on
Insert memory, install 18650 batteries methods:
The indicator light will flash 6 times and enter PIR detect mode when camera switch on, it will take photo or video record when PIR detected human or animals
Long press the red switch of remote, the indicator light of remote will flash quickly until the indicator red light of camera will flash quickly too, at this time, can open WIFI of phone, connect hot point name PR300WIFI, password 12345678, the indicator red light of camera will long bright when connected phone WIFI hot point, and open APP, click "+" icon, will add camera, and can view real-time picture of camera from phone, and the indicator red light of camera goes out
Can set the parameters of camera, and view or download photos or video files
Exit APP, at this time press the gray switch of remote one time, the indicator red light of camera will flash 6 times and goes out, and camera will enter PIR detect status
Package List:
1 * Remote Control WiFi ON/OFF