Popis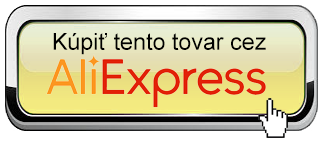 Chráňte svoje súkromie!
Skontrolujte si Vašu kanceláriu, svoj domov, alebo hotelovú izbu na služobnej ceste alebo dovolenke
V prípade, že je miniatúrna kamera s pinhole objektívom správne ukrytá, je takmer nemožné ju odhaliť. A ak je vyriešené napájanie, môže byť v záujmovom priestore aj niekoľko mesiacov, alebo rokov. Klasické rádiové detektory odhalia len bezdrôtové kamery. Ale čo v prípade, že bude použitá káblová kamera, alebo bude zapnutie a vypnutie bezdrôtovej kamery ovládané na diaľku? Detektor kamerových objektívov odhaľuje objektívy, tzn. je jedno či je kamera aktívna, alebo neaktívna.
Anti-spy Mini Pen Detector Multi-function RF Lens Magnet Camera GSM Audio Bug Finder GPS Signal Tracker Detect Wireless Products Wiretap Gadget Anti Device Blocker Equipment
Function description:
As electronic products become more and more miniaturized and intelligent, electronic products such as pinhole cameras, bugs, and locators become smaller and smaller, and camouflage becomes more and more concealed. At the same time as this type of product is used legally, criminals have also used pinhole cameras, eavesdroppers, and locators to illegally spy on the privacy of others, bringing such information leaks, theft of business secrets, and personal privacy to society and individuals. Many unsafe factors such as being secretly photographed, how to effectively find out illegally installed stealing equipment has become a problem. In view of the single function of such detection products on the market, this type of multi-function detector is specially developed.
Product parameters:
Size: 23.6*130mm

Weight: 56g

Charging interface: USB Type-C

Operating hours: 33 hours (differentiated by function)

Antenna gain: -56db

Charging power: DC5V/1A

Battery: 3.7V/500mALithium polymer battery

Sensitivity: 3 levels adjustable

Signal detection range: 1MHz-6.5GHz

Signal detection distance: GSM: 50-300cm; 3G&4G: 20-100cm

WIFI:10-100cm

Optical lens: Special optical glass

Laser detection distance: 1-10m

Infrared frequency range: 750-1100nm

Infrared detection distance: 1-10 meters (depending on the signal intensity of the light source, visible light and strong lights interfere during the day)
Product Feature:
Voice Broadcasting

Professional radio detection device, high sensitivity, adjustable threshold, large range of frequency detection

Easy to use(only switch+sensitivity knob),Sound and light alarm indicator, accurate and reliable

can detect Mobile phones 2G, 3G, 4G ( bugs and locator )

can detect High-speed upload GPS locator

can detect 1.2GHz / 2.4GHz wireless camera

can detect hidden 5.8GHz wireless camera and Wireless eavesdropping.
Target users:
1. People who frequently use bank transfers
2. People who often go to public entertainment places for consumption
3. People who often go to various malls to try on clothes
4. Respect those who have their own personal privacy and those of others
5. People who contact and keep commercial secrets
6. Security personnel in commercial secrets and technical secrets;
7. Professionals who are against candid photography and eavesdropping;
Scope of application:
Detect whether your car or office is installed with wireless eavesdropping device or wireless eavesdropping device.
Detect whether the phone is eavesdropped or abnormal (transmits signals for no reason when in standby).
Detect whether your car is installed with GPS positioning tracker.
Detect whether your work environment and residential buildings have rooftop base station radiation.
Detect mobile phone message sending and receiving signals, mobile phone Internet access signal, mobile phone switch and call signal.
Detect the field strength of wireless network signals, mobile phone base station signals, and wireless monitoring systems.
Detect whether household appliances such as microwave ovens leak electromagnetic radiation that is harmful to human body.
Detect whether there is strong radiation called "mobile phone killer" in the environment.
Detect whether there are suspicious radio signals in the environment.
Detect more subtle signals of 5.8GHz wireless camera and wireless monitor.
Check anti-wireless cameras in hotels, toilets, hotels, entertainment venues, dressing rooms.
Business negotiation, school supervision site, factory, military facility or government agency.
Anti-shooting at ATM's, movie theaters, concerts, art galleries or museums.
When buying a building, first detect whether there is electromagnetic radiation that is harmful to human health.