How to fix camera on clothe
Do not use any "Button" 
Buton is such "cliche" and too easy to be discovered.
It's "Pin-hole" lens, then make pin hole only.
Find suitable clothe (not white)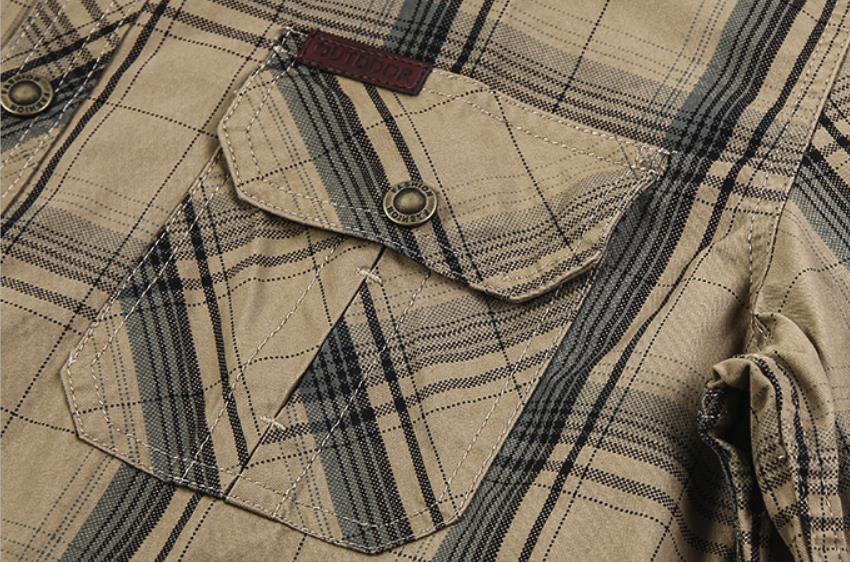 Take this holder
Add glue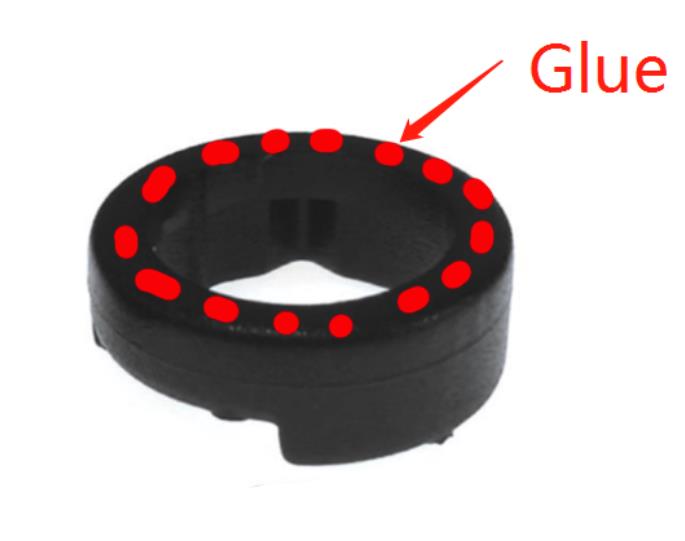 Glue it under clothe and make hole in middle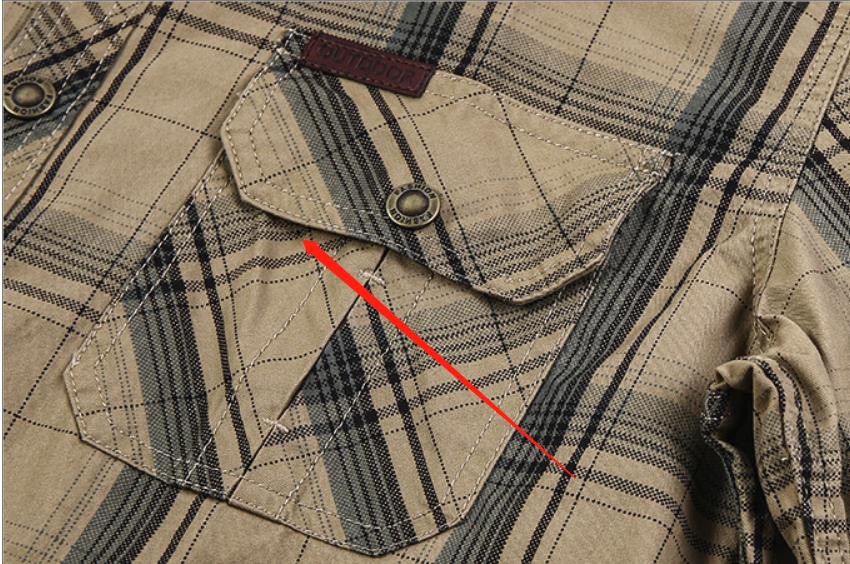 Wait glue totaly dry then plug camera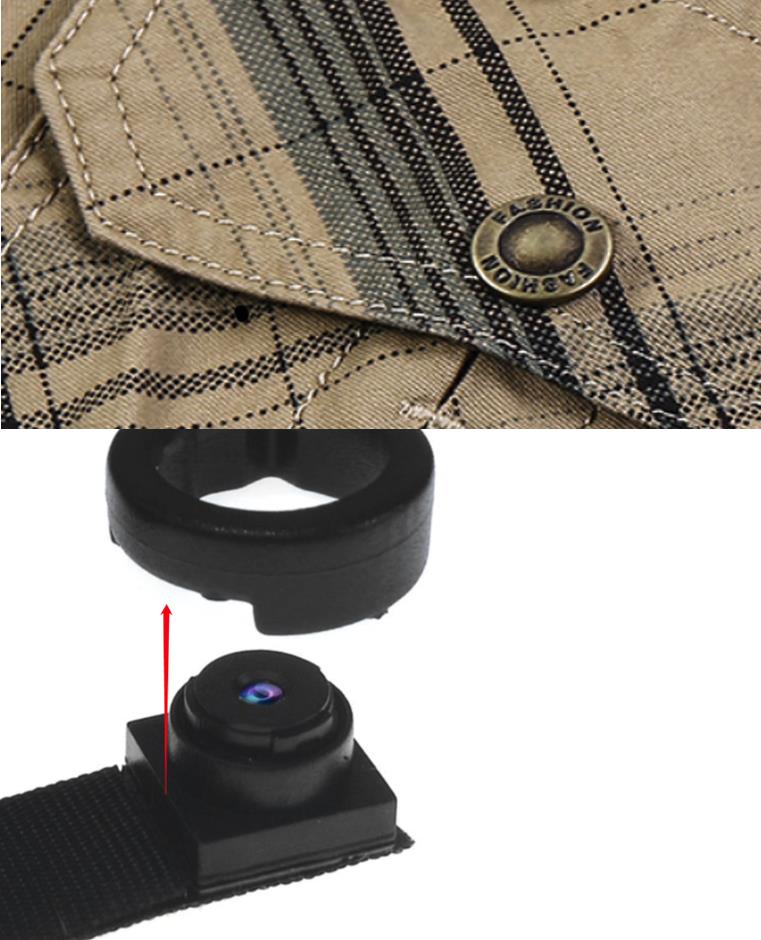 Use tape to prevent camera unplug from holder.
Holder will keep camera in correct positon into hole. 
Depends of clothe fabric, to make hole use scisors, or hot needle (make it hot by fire). 
Before add camera on your clothe, you have to find suitable place and position. You check camera view angle before fix it on clothe.
In your natural seat pose camera must make good (or acceptable) view. 
If is camera on hand is more easy to make camera aim for same direction. But still limited for rotate hand. Such as paper on table, and you can move hand up, down, left, right. But if you want rotate hand to make aim to computer screen, camera on clothe will not rotate as well as hand.
Some clothe after add glue, fabric can change color or get transparent. Speccialy white clothe or FFP2, N95 face mask.
Use little bit glue on some unvisible part of your clothe to test it first (such as inside pocket) .
Do NOT try add glue directly on camera or lens. The "5 seconds dry" glue is too much liquid, you will damage lens with your first touch. 
Suggest to use some A-B epoxy glue (10-15 minutes to dry), this glue consistency is more like honey, can use toothpick to apply it.
Done.
Camera holder is in our standard package:
this one.
Good Luck!